YOUR FLORENTINE STEAKHOUSE
Meat is so central to Tuscan life that friends here in Florence are commonly called "ciccio" (the masculine form of ciccia, which simply means a piece of meat). In a part of the world where this food is so prominent, our philosophy is focused on offering prime "ciccia": a juicy and tender steak, cooked to perfection. We are Your Florentine steakhouse!
THE FOUNDERS
TUSCANY IS HOME
---
It's where we were born and raised, and the warm Tuscan lifestyle is our inspiration. I'Tuscani was born in an attempt to emulate the best of our great regional traditions of hospitality, quality at the table, and in the glass. The philosophy is as simple as it is direct: use the best meat in the simplest way possible and serve it with joy. Just like a Tuscan cooks in Tuscany.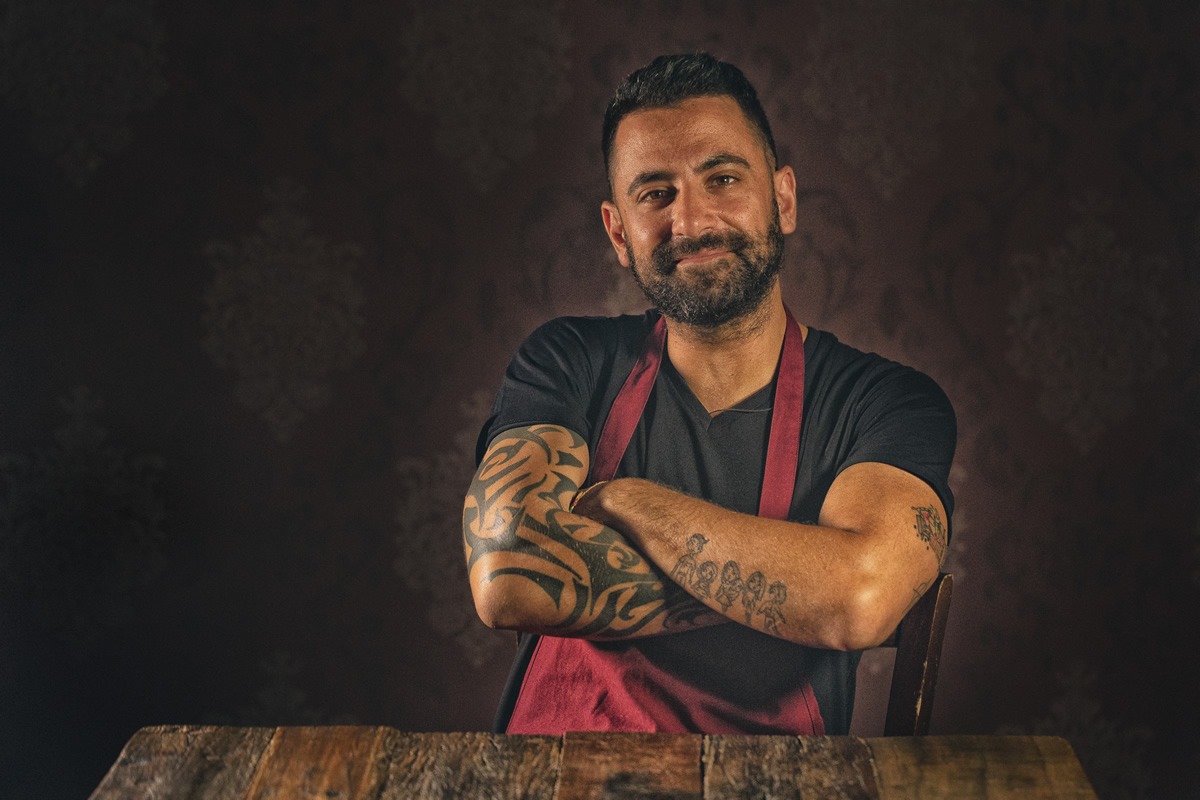 OUR MISSION?
OFFERING EXCEPTIONAL MEAT

EVERY DAY
OUR TEAM
---
We strive to do things the right way, not because it's trendy or cool, but because that's how we want to do it.
We are the kind of company we want to be and the kind of restaurants we want to run.
We desire a business we can be proud of, and that translates into a commitment to always provide our customers with high-quality dishes, ensuring that the animals from our suppliers live a dignified life, and hoping that everyone who works with us is happy to do what they do.
VISION
---
Given the Tuscan "obsession" with eating well, it should come as no surprise that there is a particular care in protecting what we eat. Nowadays, several typical products fall under the scope of European Union protection, but Italy, first and foremost, and then Tuscany, are pioneers in safeguarding our truly unique gastronomy.
As a result, several Tuscan products enjoy a special status: they are the Traditional Agri-food Products (PAT, Prodotti Agroalimentari Tradizionali) and there are 456 of them. We strive, whenever possible, to always offer them according to the season, aiming to differentiate ourselves from other Florentine steakhouses.
AUTHENTICITY, GENEROSITY, AND COMMITMENT.
These are the values we have learned over time, a profession and a way of life that make us happy by making people happy… through food.

SHARING
---
Among the recognitions we are particularly proud of is being recognized as excellent Florentine steak restaurants in Florence: it is no coincidence that we often appear among the best establishments on TripAdvisor for several years, and we owe this to our fantastic customers. Without you, our journey would not have been possible.
"IN THE KITCHEN, THE GREATEST CREATIVITY LIES IN SYNTHESIS AND SIMPLICITY"
This quote by Lautrec represents our mindset as we look back at the typicality of the Tuscan territory: learning and using that knowledge to create the new traditions of tomorrow.
Food is everything we are. It is an extension of our heritage, our personal history, and the region to which we belong.